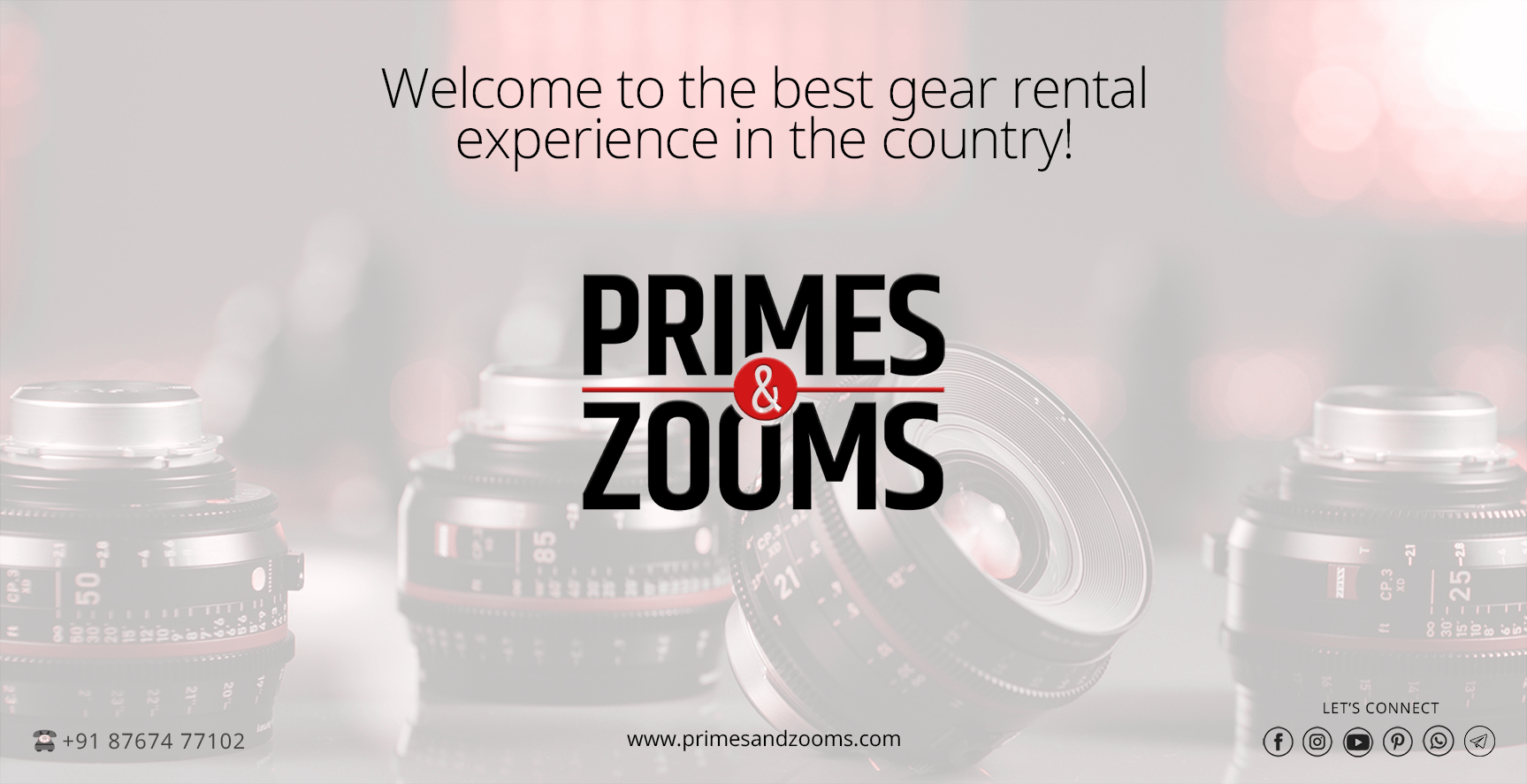 Our Mission
At Primes & Zooms, we exist to help our customers experience the joy of using a wide variety of imaging, editing and playback gear. We combine high-quality equipment and sound technical advice with a simple rental process. Ultimately, we aim to provide our customers with a great rental and shooting experience!
Primes & Zooms is a photography and cinematography gear rental service oriented towards hobbyists, serious enthusiasts as well as professionals. We pride ourselves on the wide range of equipment we carry and on the service levels our team delivers. Our equipment is maintained to the highest levels of operational fitness and we also retire it according to predefined age and usage criteria to make sure that your shoots never suffer due to malfunctions and breakdowns.
Our History
Primes & Zooms was started in 2012 by Abhijit Mutha in an attempt to provide photographers in Pune a way to test and try cameras and lenses before buying them. The concept was received very well by our early customers who provided tremendous support and encouragement and helped us grow very fast in a short span of time.
We started out in 2012 with a line-up of 2 Canon cameras and a handful of lenses. Towards the end of 2012 we became one of the earliest rental houses to start carrying Nikon gear. In 2015, we started our Sony line-up with Sony's SLT series of cameras and lenses. Today we are the only rental house in India to carry more than 500 SKUs across the widest range of camera systems: Canon, Nikon, Sony, Fujifilm, Panasonic and Leica L.
Our Team
Primes & Zooms is headed by Abhijit Mutha who is a Mechanical Engineer with a Post Graduate Diploma in Management from the Indian Institute of Management, Bangalore. Abhijit worked in the management consulting industry in Mumbai for 8 years before quitting his job with a Big 4 firm to start Primes & Zooms. He is supported by our managers: Kapil Thakare and Umang Shah. Kapil has almost a decade of experience in customer service in India and abroad and looks after customer service and reservations at P&Z. Umang has more than 16 years of experience in managing operations and looks after the front office and inventory teams at P&Z. Both Kapil and Umang lead their respective groups of enthusiastic and capable executives, completing the finest rental team in India!