Nikon Z Autofocus Tips and Tricks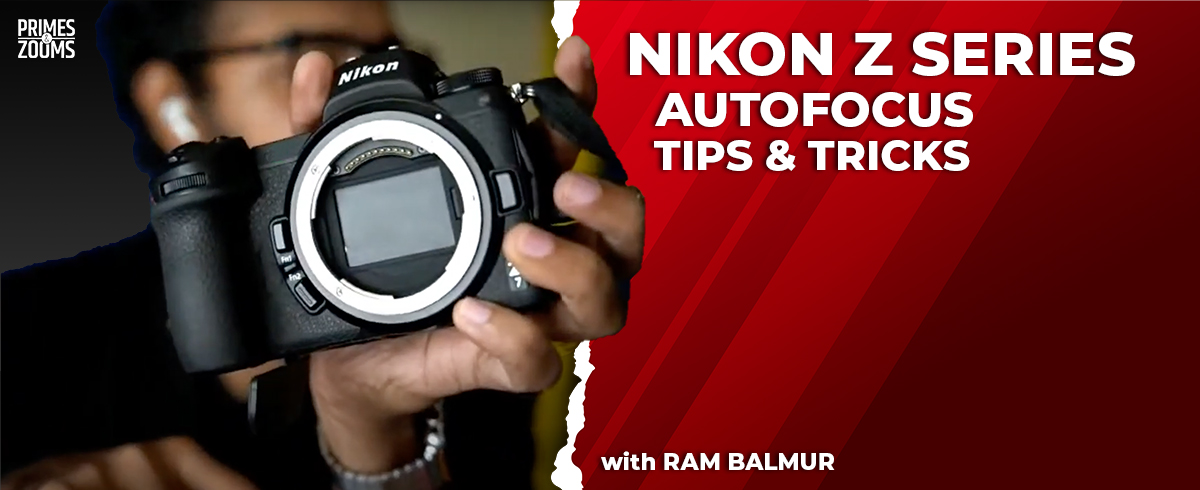 In this fourth video of the series, Ram Balmur talks about the Nikon Z system and cameras such as the Nikon Z7 Mark II, Z6 Mark II as well as the older Nikon Z7 and Z6. Starting off with the specific advantages that the Z system offers over DSLRs, Ram also talks about his experience using this system extensively and shares some insight based on his learning. Ram then moves on to a discussion on how to set up a Nikon Z system camera for best autofocus performance for event, portrait, documentary and landscape photography.
Configuring basic settings for optimal image quality, working around some UI challenges, understanding and configuring AF Servo and advanced AF tracking features, combining custom button assignments with AF tracking methods to maximise "keeper" shots and using various tools to optimise dynamic range are some of the topics covered by Ram along with on-screen demonstrations and explanations.
If you have recently migrated to the Nikon Z system or if you just want to understand these features better and figure out how to set up your camera to do exactly what you want it to do with minimal fuss, this is the video to watch.
Related Products
Nikon Z6 II

1 Day:

₹1,400.00

2 Days:

₹2,500.00

5 Days:

₹5,750.00

Nikon Z7 II

1 Day:

₹2,400.00

2 Days:

₹4,400.00

5 Days:

₹10,000.00